Appliance Repair Service in Anchorage, AK
Eagle Appliance Service has been the leader in major appliance repair in Anchorage, Eagle River, AK and the surrounding areas since 1986. We offer prompt and unparalleled service at unbeatable prices to completely satisfy the appliance repair service needs of our Anchorage community.
Whether you need major washer repair in Anchorage, AK, require minor refrigerator repair, or are looking for oven and dishwasher repair, we've got you covered. Contact us today!
Reliable Appliance Servicing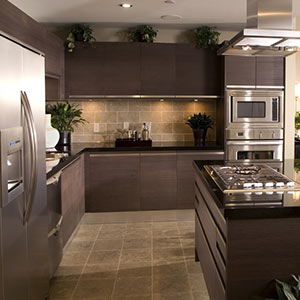 One thing life in Alaska, land of harsh climates and constant change, will teach you is that nothing is permanent, including the state of your appliances. Your home and life are reliant on several appliances so ingrained in your daily routine you tend not to notice how indispensible they are—until they stop working. That's when Eagle Appliance Service in Anchorage, AK, is here for you. If the wastefulness of throwing out an appliance and putting a down payment on a new one doesn't suit you, call us for quality repair service to get your appliances back into great shape.
As our name suggests, our business is wholly based on this community. For range repair in Anchorage, AK, residents call us; for dishwasher repair in Anchorage, AK, residents call us—in fact, name any appliance and we're the number one trusted source for appliance servicing in the area! We have endured for over 35 years as this community's most trusted repair service not only because of our superior work and competitive rates, but also because we are a family-owned and -run business who have your best interest at heart, as our loyal customers will attest to. Take a look at just some of the reasons why we have always been and still remain Anchorage's foremost appliance repair service:
We are factory-trained in appliance repair.
Our staff is friendly, reliable and honest to provide you with true customer service.
Our appliance servicing encompasses all of your appliance needs, from microwaves to trash compactors.
We serve Anchorage, Eagle River and the surrounding areas.
We give free advice and quotes on service to prospective customers.